Perhaps the most popular and enduring kind of tale ever told is the one that ends with a proposal of marriage. But when it comes to biographies, the story of a life must surely begin with a proposal, and a marriage.
Traditionally, the ultimate question was asked on one knee; banns were read in church; finally the two parties met at the altar… and there was the starting block for a family and a human life. With luck, a lusty cry came from the lying-in room a few months later, and a child took its place in the world.
On 18 November 1816, my ancestor Richard Haden married Frances Arden in the pretty hilltop church of St Peter's at Kinver, in the West Midlands of England, and at least eleven lusty cries were heard over the next  twenty-four years, with many more to come from successive generations.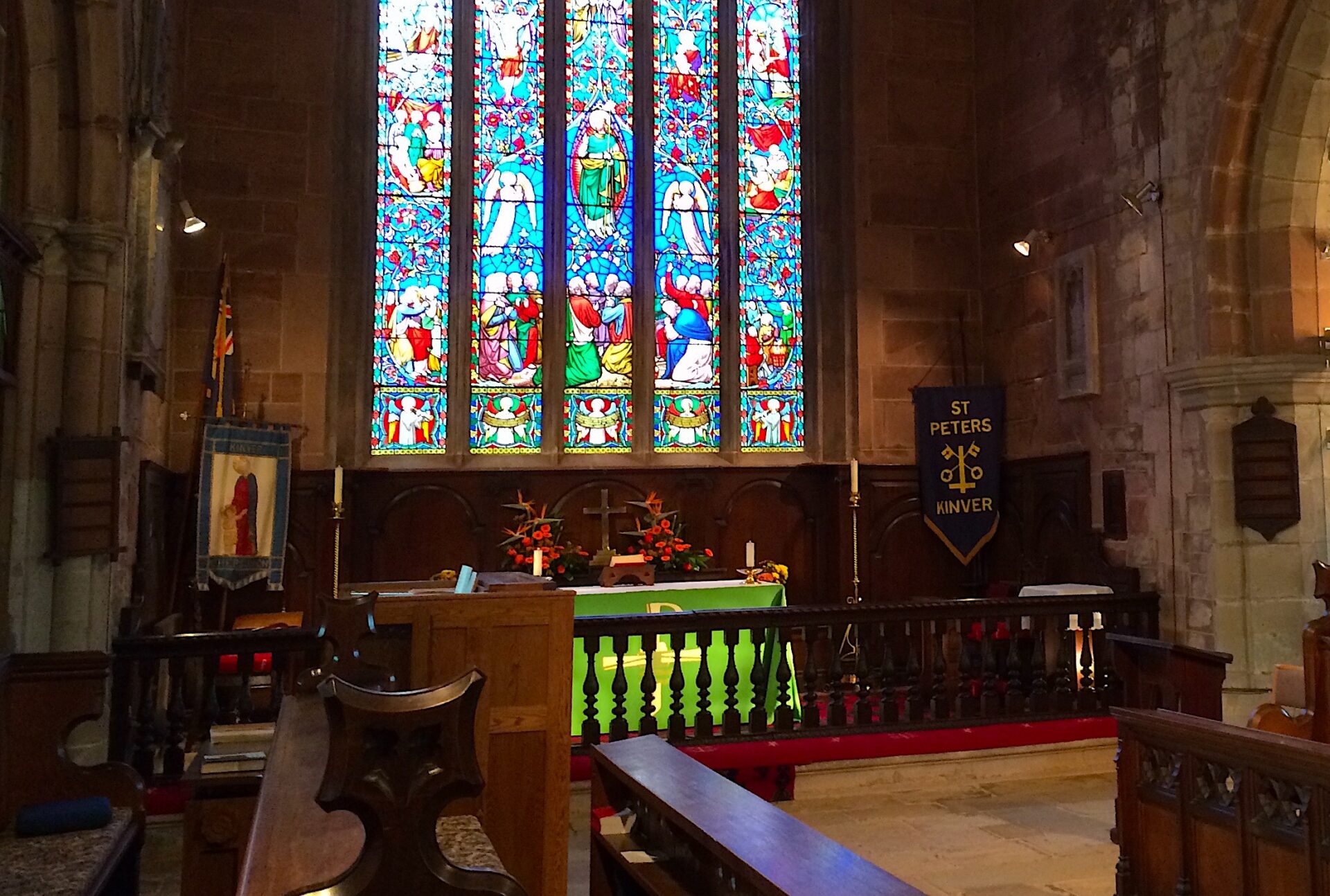 Seven of Richard and Frances' children were boys, each following their father into the local glass industry in Wordsley. Three became glass cutters (that is to say, they were decorators of fine crystal glassware) while the other four were glassmakers, working beside the furnace.
Wordsley, Birmingham and America
Of particular note for the industrial history of the family is Richard's second son, William Hamlet Haden (1821-1866), as well as two of his sons, George Joseph Haden (1851-1903) and Richard Haden (1854-1882). William was a partner in a local glass cutting business while George settled in nearby Birmingham, working as a glass cutter until he established himself as a bicycle manufacturer. Richard, George's younger brother, also dispersed from Wordsley, though much further afield. Taking advantage of the boom in the American glass industry, he migrated to Corning, a famous centre for fine cut glass in New York state, America, and later earned his living in Ohio.
Also of interest is the story of Richard and Frances' youngest child Samuel Haden (1840-1918), who also emigrated to America. While William, George and Richard above were all glass cutters, Samuel was a skilled glassmaker, working for H. C. Fry Glass in Rochester, Pennsylvania. His son Joseph E Haden (1884-1963) began at Fry's but in 1920 he moved to Morgantown Glass, West Virginia, where he soon took control, followed by his sons Samuel K. Haden and J. Richard Haden. It was a substantial glassworks which remained in family hands until closure in 1971. During the presidency of John F Kennedy, Morgantown Glass was proud to supply the White House. 
Questions
This simple introduction begs many questions. For example, why were so many men in the family involved in the glass industry and why in the West Midlands of England? Or, who was the first Haden in this family to make or decorate glass? Another very important topic is why George Joseph Haden abandoned Wordsley and glass cutting to become a bicycle manufacturer in Birmingham. And what prompted Richard (born 1854) and Samuel to emigrate?
Later posts will offer short biographies for William Hamlet Haden, George Joseph Haden, Richard Haden (b.1854) and Samuel Haden, to give their individual perspectives, and to show what became of them and their descendants.
But the next post provides some background, examining all kinds of roots. How far back can we dig into history to find  Richard and Frances' ancestors? Which Haden first started in glass? What are the origins of glassmaking in the West Midlands of England?
This website honours the lives and work of all our ancestors who made things that were beautiful or useful, whether by craft or manufacture. Who Made That Glass invites you to learn about more of these people here, and to get in touch if you have any questions or similar stories you would like to share.